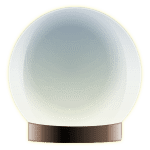 Enter to win an awesome palmistry tool. Contest ends April 9th so don't miss out! This contest will be for a ceramic hand to help in reading palms.
If you're already a palm reader or have always wanted to try it, this will definitely help your psychic business. Now you'll be able to easily do palm readings!
Place it by your reading table or altar and have quick access to all the lines of the palm for phone readings, chat readings, or in-person readings. Charge an additional fee for palm readings in addition to the readings you already offer and earn more. The possibilities are endless!
Click the link below to enter! There will only be one winner. You must be a resident of the US to win. Contest ends April 9th!
—————-> Click Here to Enter <—————-